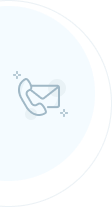 E.M.S Memorial Co–operative Hospital & Research Centre Ltd.
Perinthalmanna , Malappuram Dt. Kerala , India.
Important Numbers
Labour Room Reception
276148
Medical Superintendent
276020
Enquiry 2 (New Registration)
276005
MRI,CT Scan
276022,276023
Administrative Office
276089,276092
General Ward Female
276095
Operation Theatre Reception
276066
Gerneral Ward Male
276095
ICU Cardiology Bystander
276213
ICU Neuro Bystander
276084
IP Reception
276100,276200
Laboratory Reception
276053
Patient Experience
We invite you to share your experience with us. Your story matters the most. By sharing your journey, you can help create a supportive community where others facing similar challenges can find hope and encouragement.