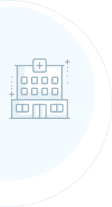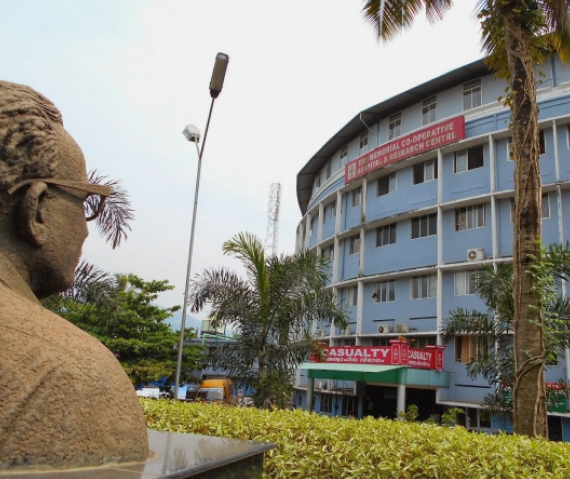 Overview
EMS Memorial Co-operative Hospital & Research Centre was established in the year 1998. Named after Kerala's legendary leader E M Sankaran Namboothiripad, EMS Memorial Co-operative Hospital & Research Centre Ltd reflects his persona as the "hospital for people" in Kerala. Compassion, mindfulness, and innovation drive us forward to ensure affordable and advanced care and treatment for people from all segments of society. Our hospital is equipped with state-of-the-art facilities and technology, and our team of doctors, nurses and support staff are highly trained and dedicated to their work.
We offer a wide range of medical services, including general medicine, surgery, gynaecology, paediatrics, cardiology, neurology, and more. Our research centre is also dedicated to finding new and innovative ways to treat and prevent diseases. We are constantly updating our practices to ensure that we provide the best possible care to our patients. In addition to our medical services, we also offer a range of support services such as counselling, rehabilitation, and palliative care, among others to help our patients and their families cope with the challenges of illness.
Vision
Our vision is to Heal Each Within His Reach. We envisage a world where the latest medical inventions are easily accessible and affordable to the benefit of humanity and our society.
Mission
We at EMS Memorial Co-Operative Hospital & Research Centre are committed to provide need-based patient care affordable to all through continuous innovation and improvements in our systems, process and delivery.
History
1998
Started as General Hospital on 1st November 1998 with 5 specialties and 50 beds
2004
Expanded to Multi-disciplinary Super Specialty Hospital with 500 beds on August 20th, 2004
2009
College of Paramedical Sciences
2018
Biggest Co-operative hospital in theState of Kerala
2018
First Co-operative Hospital to possess NABH Accreditation & ISO 9001:2015 Certification